When I first saw this street art piece, it striked me how scary the main subject seemed to be. It looked as if the artist was trying to catch people's eye by scaring them off somehow. Most art pieces I've seen tend to give a more calm impression to the viewer.
There was a second aspect that caught my eye. Doesn't it remind you of one of the Sesame Street muppets?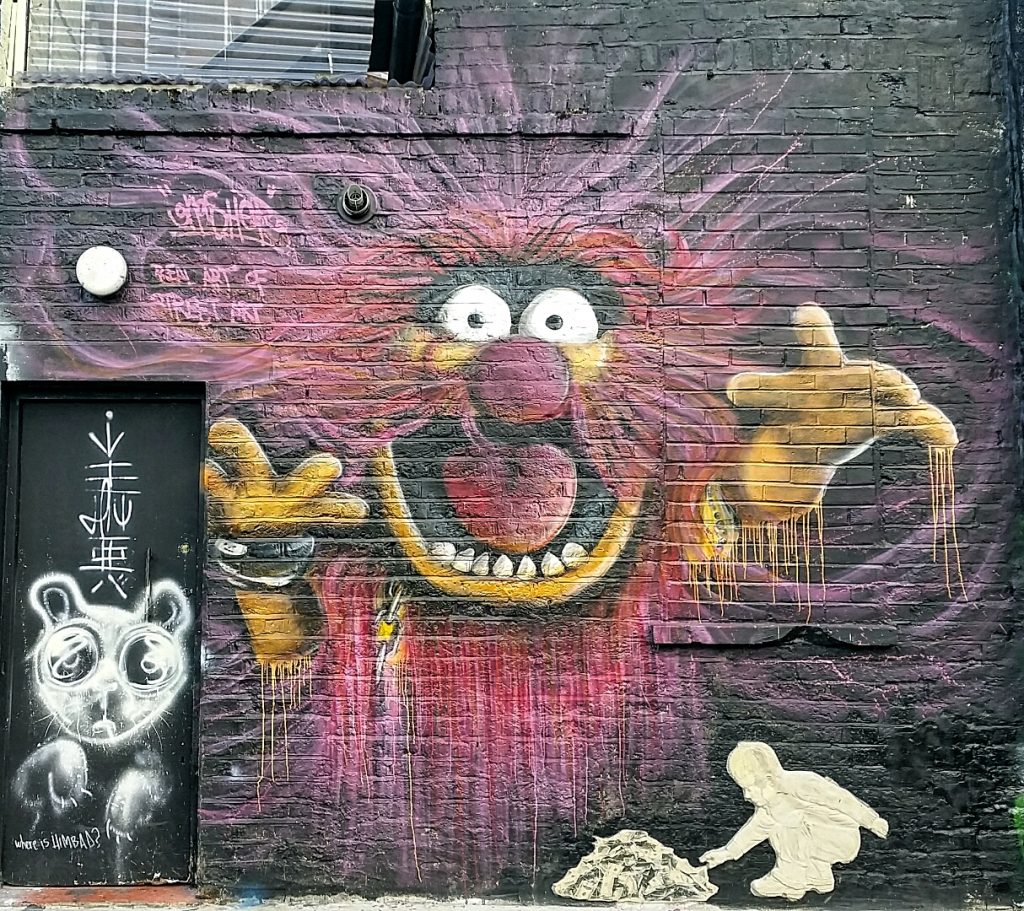 I took this pic in Camden, not far from the Camden Lock Market. Thanks for reading today.