Picture Wednesday – Space Men
Today, it is a historical day, as Philae will allow us to know for the first time a bit more about comets, which are as old as our Solar System.
So, I wanted to share with you a piece of street art in London with a bit of a space flavour. It is a curious one too. What do you think they are doing? Hope you enjoy it!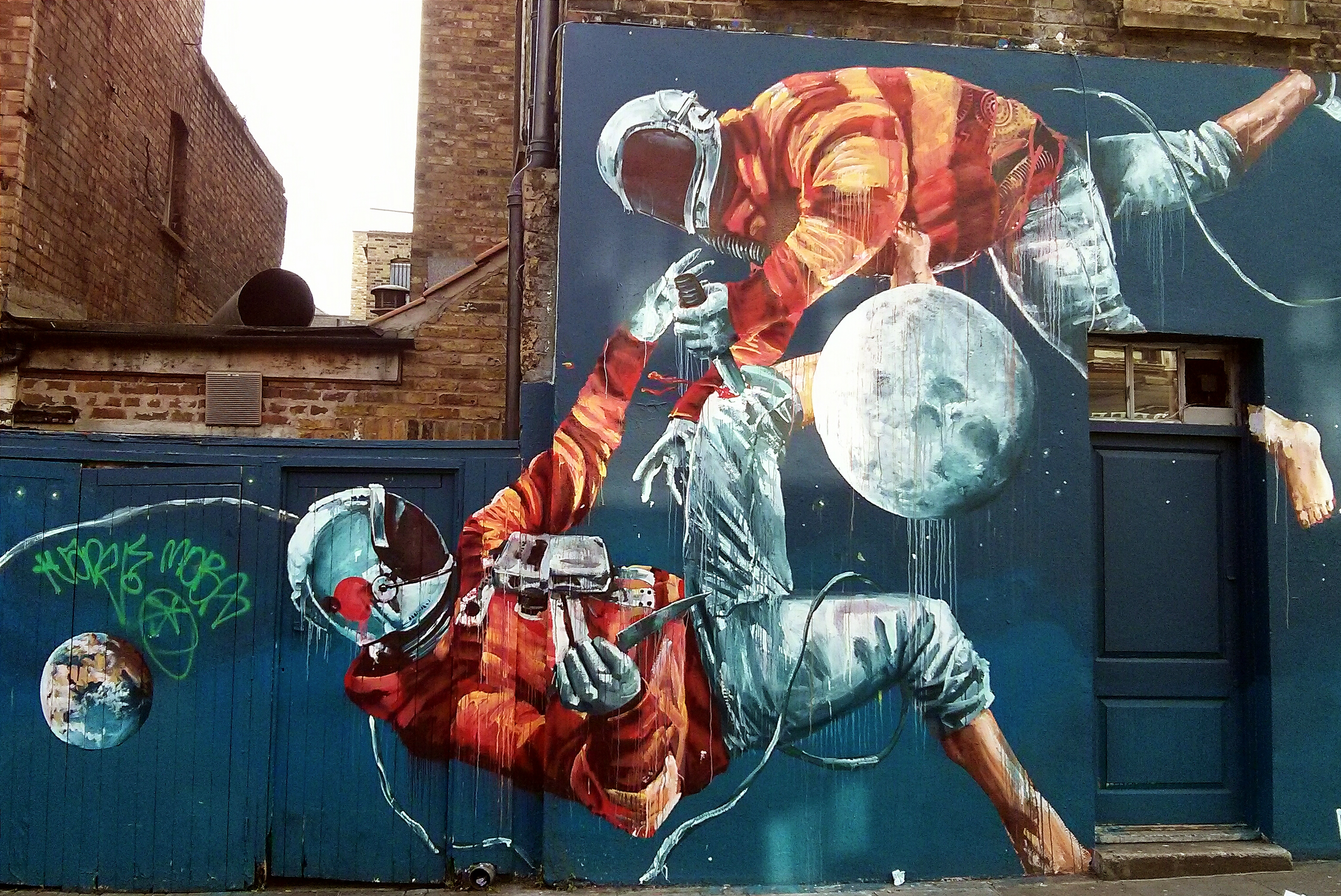 Thanks for checking my Picture Wednesday post today!
A Londoner from Afar