Who would anyone thought what we'd all be experiencing this year? Heart in hand, it's been hard, despite all the positives that I've seen. However, it has been watching how some people act selfishly against others what has really got under my skin.
In times like these, we all need to be more understanding of people's fears and circumstances which we may not know about. The shock in those situations was quickly overtaken by angriness or sadness. Walk a mile in other people's shoes, as they say.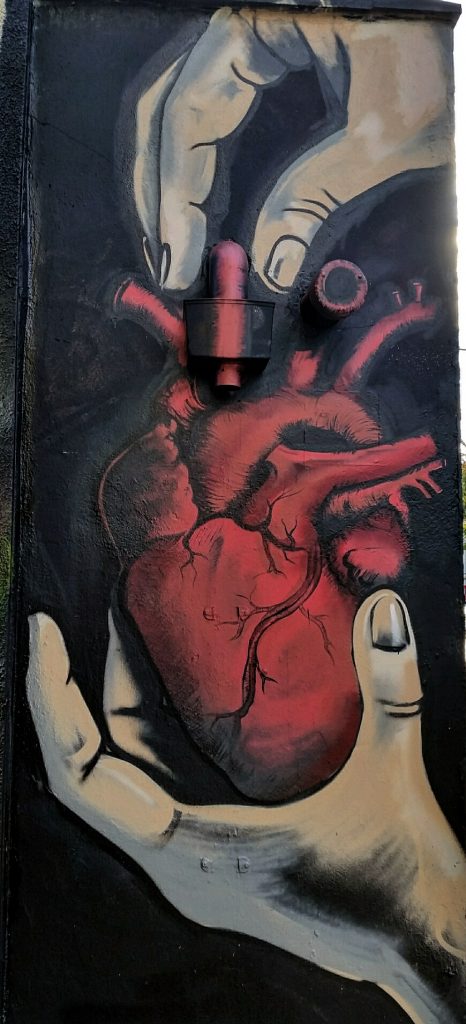 I don't actually remember where this street art piece was. I believe it was near Old Street, in that amazing source for urban art.
Thanks for reading and share it if you like it!