The Masked Ladies Art Piece
When I saw this masked ladies street art piece in my collection, I couldn't help but thinking it could be a premonition for the present times! So, I thought I'd post it here for the Picture Wednesday series.
It's quite not about that. The subjects on the piece below wear a mask because they are going to do some street art painting using spray paint. It is a striking combination: 1940s-1950s style ladies who are going to do something which is so 1980s onwards. I took this picture last year near Brick Lane, that great source of street art in London.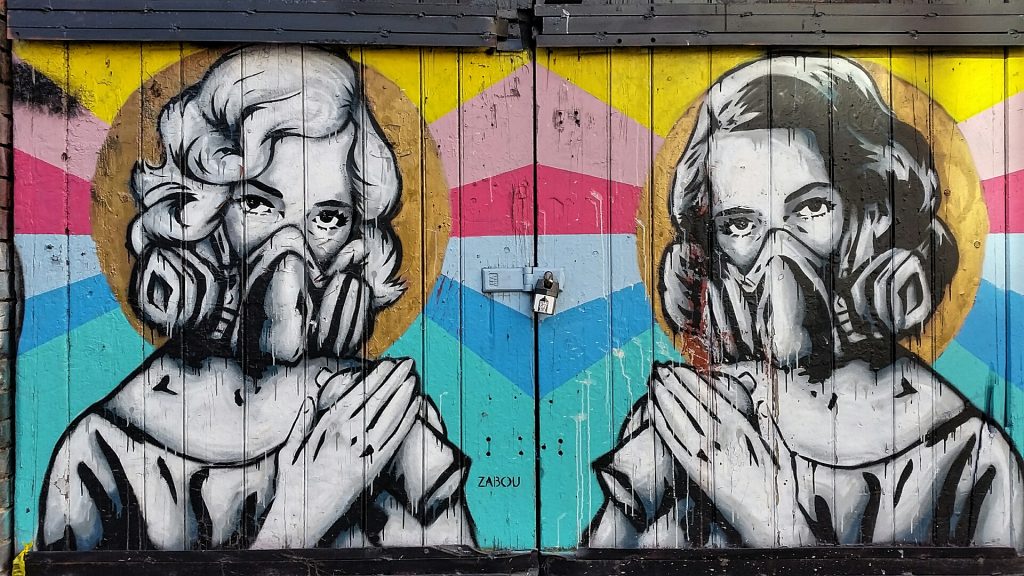 I don't know who the artist is. If anyone does, please do let me know, and I'll mention them.
Thank you for reading and share if you liked it!
Update: the artwork is by Zabou, an artist I recommend you follow closely.