Picture Wednesday – Badger Culling
There is a huge debate in UK about the need to cull badgers. Despite some evidence to the contrary, farmers and others believe that this may help to prevent bovine TB.
Art of Clancy makes a statement against this practice with this 'ghostbusters' artwork in London's Camden Town. What do you think? Are you for or against it?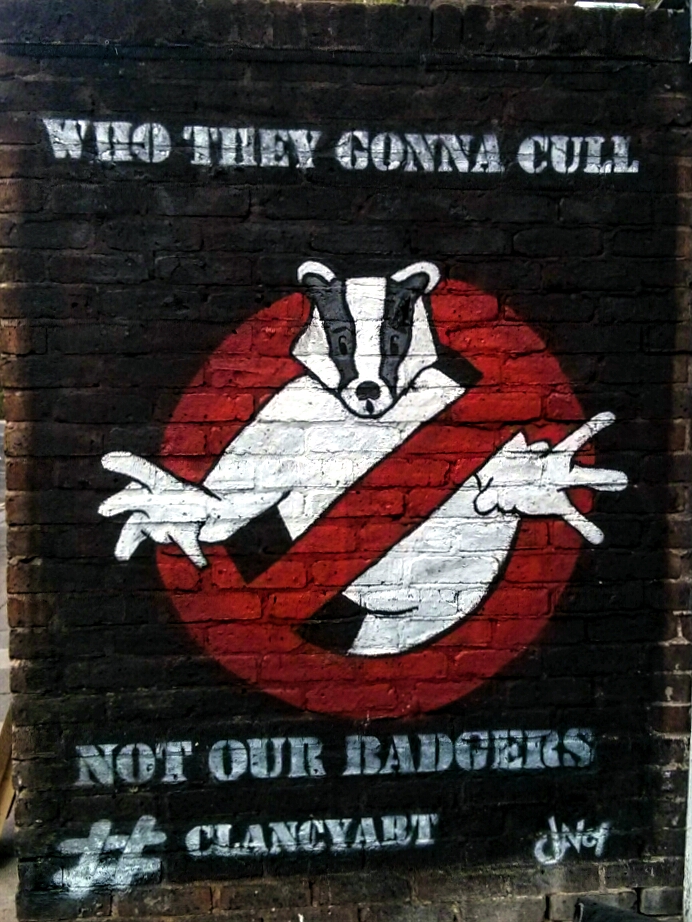 A Londoner from Afar