Mapping Languages and Work in London
Those who have lived or visited London, have you ever asked yourself how many languages people speak here? In the weeks before Christmas, some of those languages must increase by quite a bit too in Central areas. We also tend to consider some areas to be populated by people from specific professions, such as media types or lawyers. The visualisations below seem to prove this.
UCL's Oliver O'Brien has mapped the most common second languages, after English, by tube stop.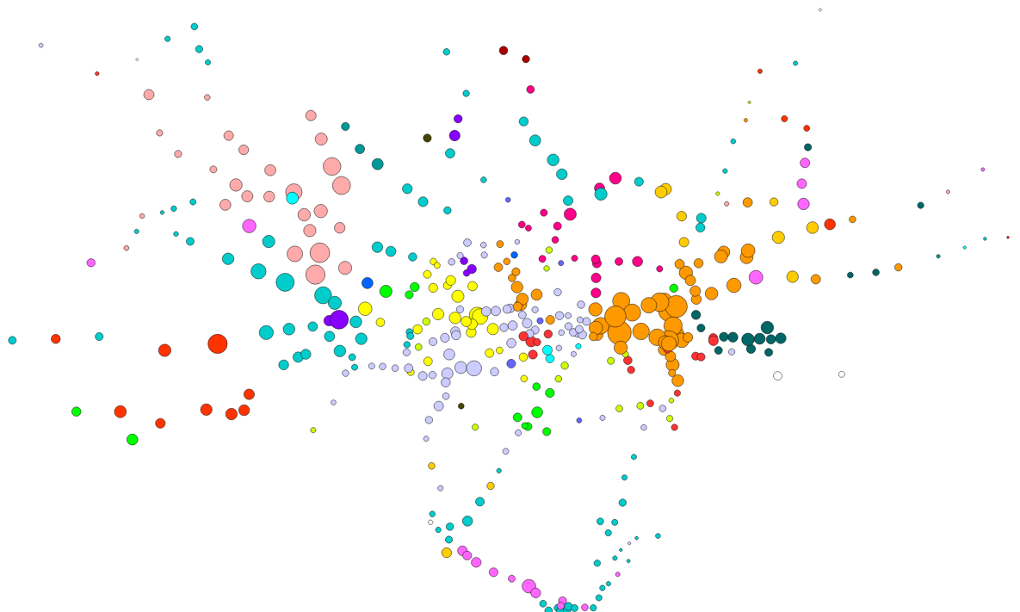 He's used a map of tube journeys and busy stations that he'd previously created and the 2011 Census, aggregating data from areas within a radius of 200 metres from the tube station. The resulting work shows Some languages tend to be spoken in particular areas. The data does not show origin, though, which means that French speakers in some areas might come from any French-speaking country.
Some clusters show interesting combinations of languages. The most linguistically diverse tube line is Turnpike Lane. Residents speak more than 16 languages by more than 1% of the population there. You can definitely hear lots of Polish, Turkish or Spanish in the Northern areas around the Piccadilly line, such as Turnpike Lane.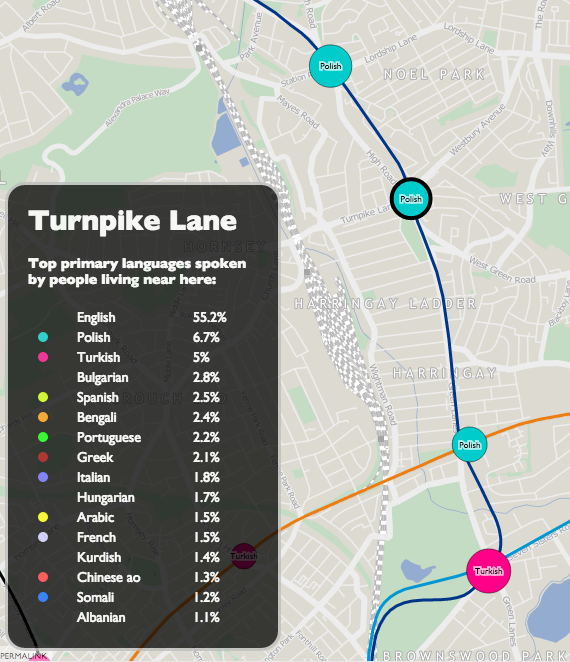 The Bakerloo line, on the other hand,  shows a consistent trail of languages spoken.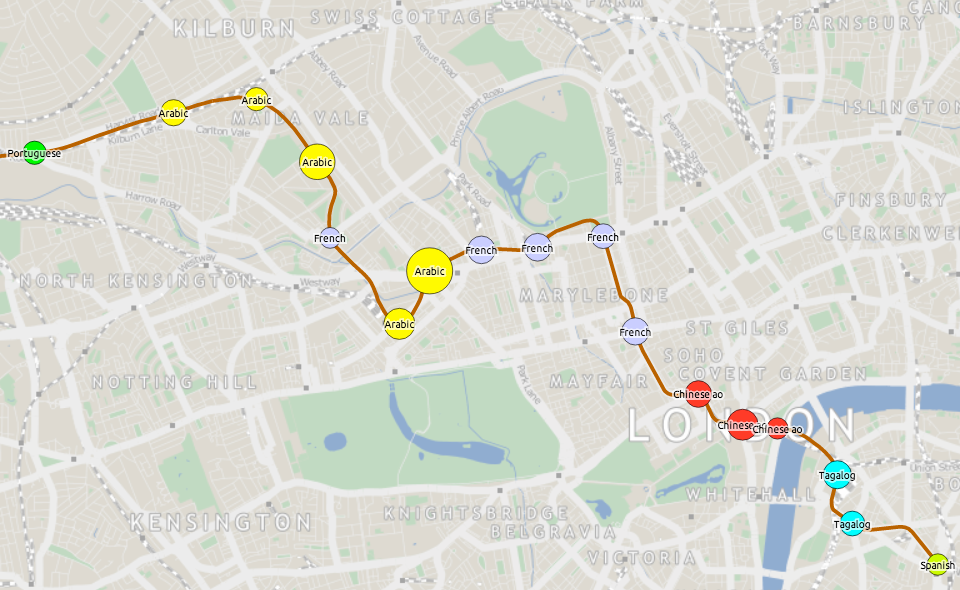 The map also shows occupations. For example, the map shows many artists and teachers living in the areas around the Northern line on its Northern area, and business administrators in the Southern part. This is quite consistent with the fact that Camden and Kentish Town are around this tube line. Kentish Town area has usually been home to many artists, with Rankin the photographer living here.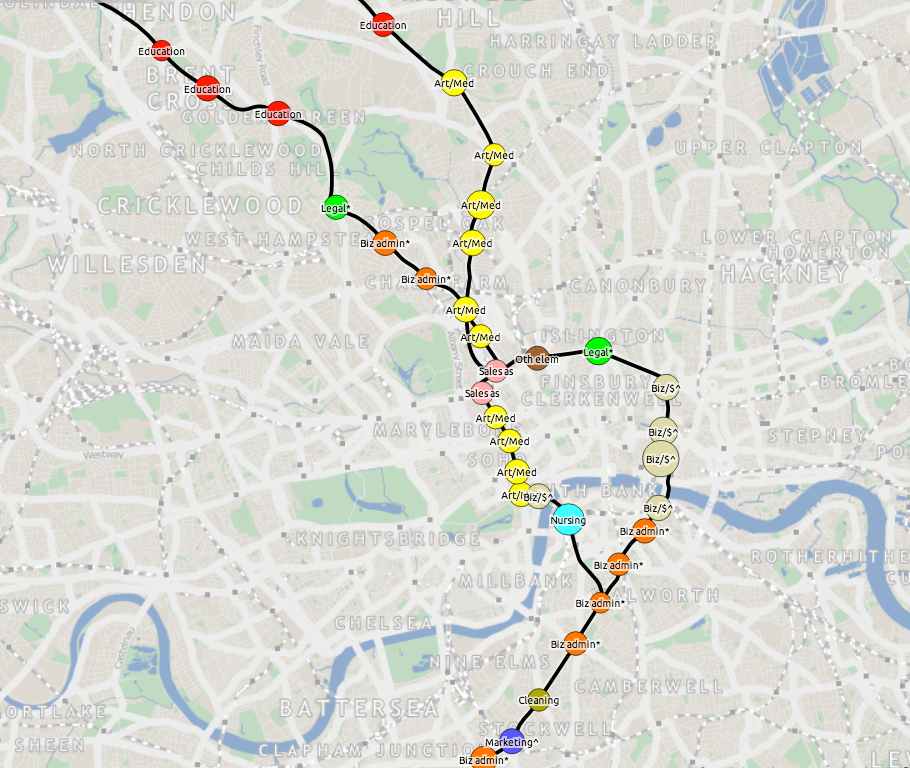 We tend to think that Hackney and Dalston areas, hipsterland, are populated by media types. Research proves this is right. Check this visualisation.
http://www.theguardian.com/news/datablog/2014/oct/30/-sp-londons-tube-languages-visualised?utm_content=buffer01af7&utm_medium=social&utm_source=facebook.com&utm_campaign=buffer